FC SPOTLIGHT: Kylee Jo
Posted on October 12 2017 || By Feminist Apparel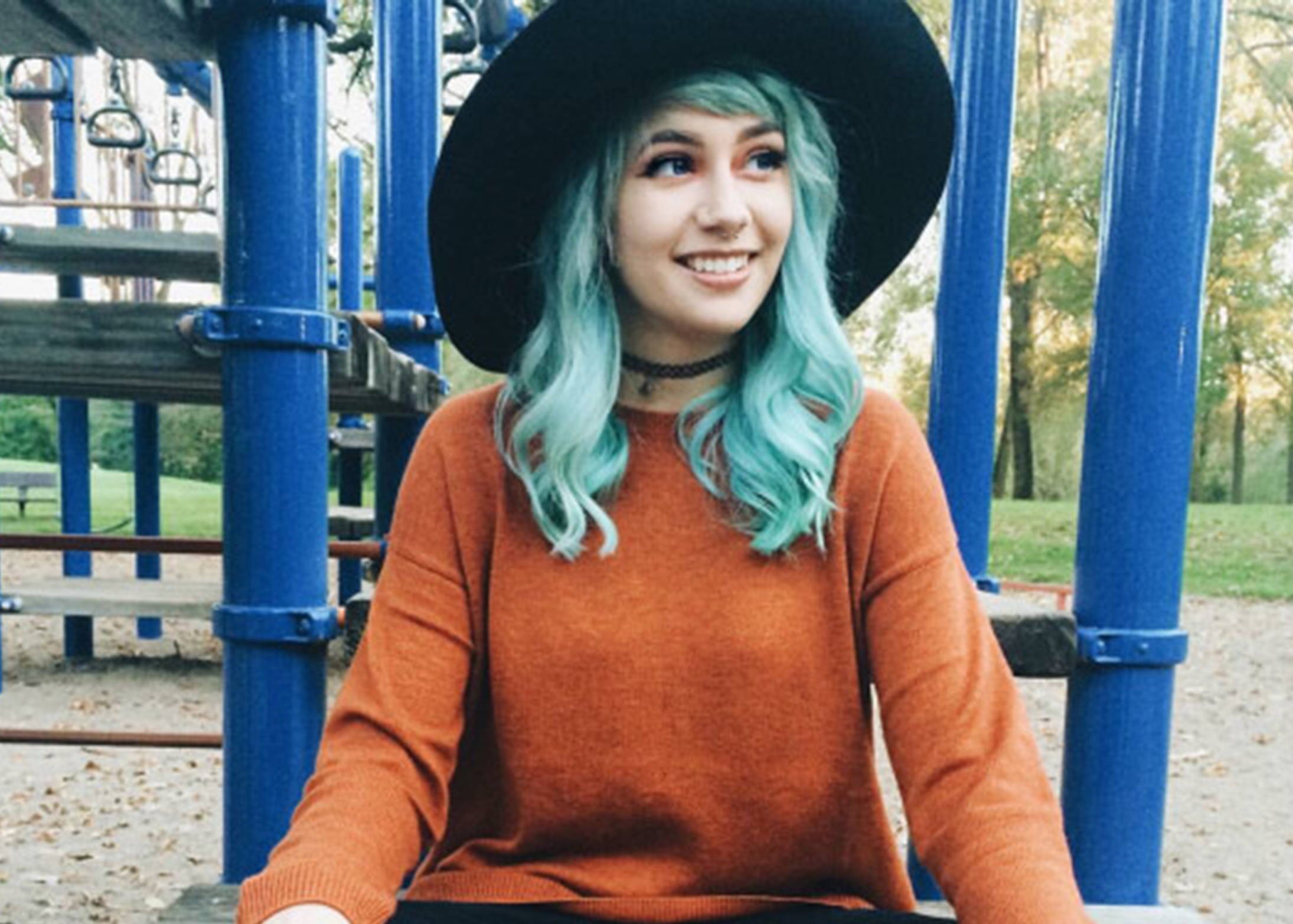 ---
Kylee is a self-taught freelance artist living in Central Minnesota. Being a feminist and an avid member of the LGBT community allowed them to draw inspiration for their art as they began incorporating those themes and personal experiences into t-shirt designs in 2013. Having a love for animals, they have become reputable for associating them with feminism using primarily traditional mediums like graphite, ink, oils, and watercolor. Their other hobbies and favorite things to do with friends include photography, dying hair (and therefore dying the entire bathroom), writing sad folk punk songs, and uploading embarrassing food review videos to youtube. Having only graduated from high school last year they have already managed to create steady revenue from their designs. When they have time outside of creating they often find themselves scouring blogs for piping hot memes, enjoying the occasional bubble tea, and listening to Death Grips. Kylee plans on making a small comeback this year with more designs related to gender and the LGBT community, and possibly pursuing their passion for beauty by attending cosmetology school."
What's your name and what do you do?
I'm Kylee and I'm an artist and freelance designer.
What got you into feminism/made you realize that you were one?
It was a gradual transformation for me that started in high school. Since I was making a lot of online friends I was becoming a part of a bigger community that eventually included feminists, so I got into reading a lot of articles and studies and all sorts of things. It made me realize that before then I had harbored a lot of internal girl-hate and I began to notice all the misogyny coming from so many people in my daily life. I decided I wanted to better myself and educate others, and from there I got really into it and joined the gender equality club at our school.
---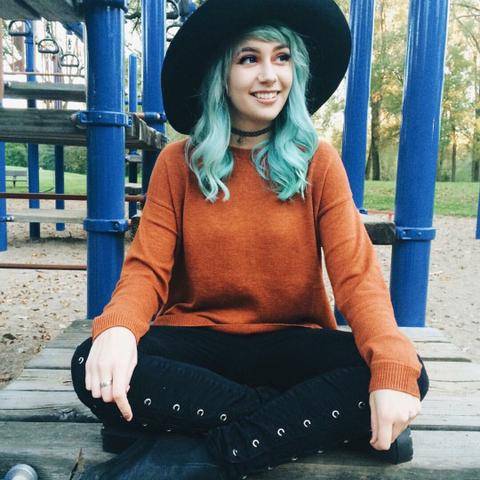 ---
Where are you from, and if I were in your city for an hour, what should I do?
I'm from Minneapolis, Minnesota, and if you could only be here for an hour, you'd have to go see Minnehaha falls.
Where can people see more from you?
I recently started an Instagram specifically for my art!
What TV show(s) are you currently watching?
I've been binge watching Criminal Minds (again) and I just started getting into the X Files. I'm late, I know.
Cats Against Catcalls or Puppies Against Patriarchy?
I'm definitely biased, but I'm gonna have to go with Cats Against Catcalls. The cats I painted in the design are actually the litter of kittens I had when I was younger. The brown one on the left is my cat Gee and she's the love of my life, so I can't choose puppies over cats.
What's your favorite shirt on Feminist Apparel (not designed by you!)?
That's a tough one, I'm a big fan of Don't Tell Me To Smile, but I might have to go with Feminist Finger Guns.
Got any side hustles or hidden talents?
I may or may not have any side hustles, but I am able to badly play guitar if that counts.
What projects are you currently working on IRL?
Currently I'm just working on some more designs related to gender and LGBT things, since that stuff's really important to me and I feel like it deserves more of a place in my portfolio. I'm also trying to work on more personal art, experimenting with oil paints and other mediums. I mean, really my main project is just gettin' by, living and whatnot.
Are you available for freelance/commission work for anyone reading this?
Yes! Shoot me an email at tamaghosti@gmail.com